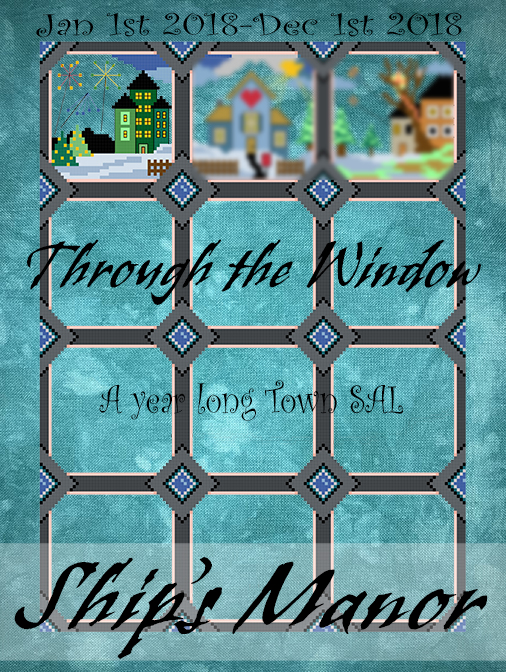 **IT IS VERY IMPORTANT THAT YOU READ ALL OF THIS INFORMATION**
The SAL begins Jan 1st, 2018 but you will get the border on Dec 1st 2017!
Approximate size is: 148×191
If you want 3 inches on the sides you will need to add 6 inches to each number. So, 16/32ct would be 15.25 x 18
16/32ct =  9.25 x 12
14/28ct = 11 x 13.6
This will be released on the first of each month until Dec 1st, 2018. Each release, starting in January will be approximately 40×40 stitches.
All parts of the pattern will be in PDF format and will be sent to the email you have on file with paypal.  You will need the program adobe reader to read them. It's free online.
Threads used are DMC and the fabric is 'Through the Window'.  Through the Window DMC
I will ship fabric/thread outside of the U.S.
You will find the fabric under the fabrics tab. It is called 'Through the Window'
PLEASE JOIN THE FACEBOOK SAL GROUP TO SHARE YOUR PICTURES!  https://www.facebook.com/groups/297780087273422/