Thread-of-the-Month


Thread-of-the-Month Club (Choose 1 or 2 skeins)

Each month you will receive one or two skeins (you decide) of a Limited Edition color made exclusively for this club. These colors will change with the seasons and Holidays.  If your order is on or before the 10th of the month your thread will start that month. Any order placed after the 10th will start with the following month.
Payment will be due before/on the 3rd of the month (you will get a paypal invoice by the 1st). If you miss a month you will need to sign up again by ordering here.
You may choose to receive a color from our permanent collection monthly if you wish. This way you can collect them all. Please let me know when you order if you would like to do this.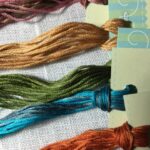 Cotton Thread-of-the-Month 1 or 2 skeins (same color) per month.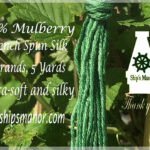 Silk Thread-of-the-Month.