Thread-of-the-Month


Thread-of-the Month closes on the 20th of each month and opens back up on the 27th for the next months colors.
Thread-of-the-Month Club (Choose 1 or 2 skeins)

Each month you will receive one or two skeins (you decide) of a Limited Edition color made exclusively for this club. These colors will change with the seasons and Holidays.
You may choose to receive a color from our permanent collection monthly if you wish. This way you can collect them all. Please let me know when you order if you would like to do this.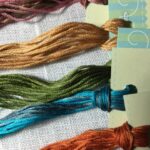 Cotton Thread-of-the-Month 1 or 2 skeins (same color) per month.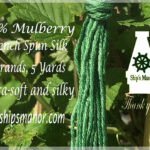 Silk Thread-of-the-Month.