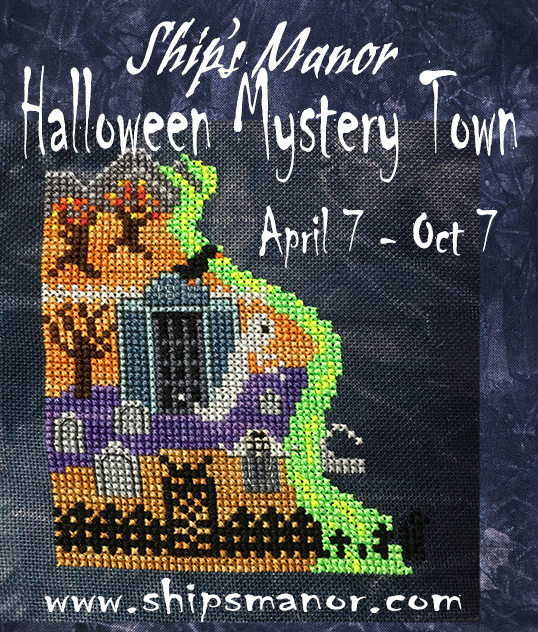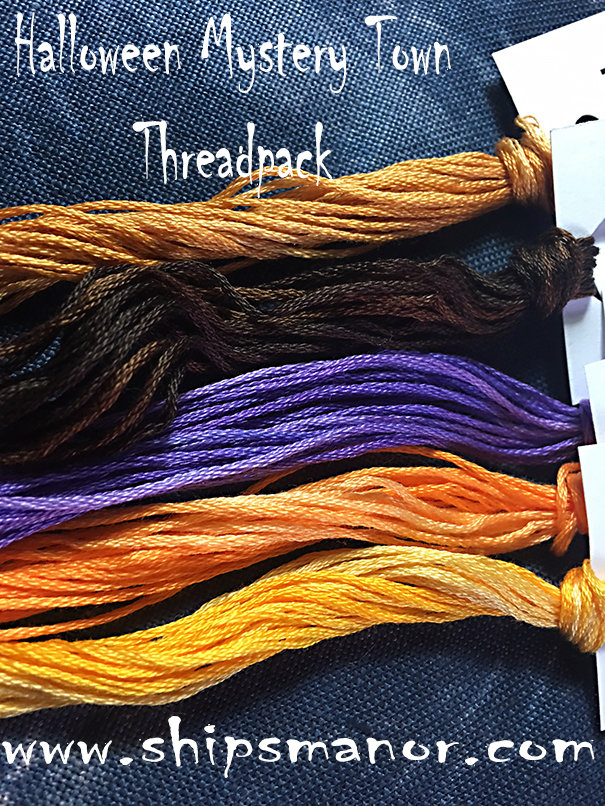 **IT IS VERY IMPORTANT THAT YOU READ ALL OF THIS INFORMATION**
The SAL starts April 7th.  (Picture is first part of SAL)
Stitch count is :  192 x 97
ATTENTION:  The fabric is hand-dyed to order so it can take up to a couple of weeks or more to ship. It usually doesn't take that long but please be patient.
This will be released in 7 parts from April 7th to Oct 7th. Just in time for Halloween!
All parts of the pattern will be in PDF format and will be posted in the facebook group. You do not need to be on facebook to join this SAL but you do need to email me and let me know you want to be put on the email list instead. You will need the program adobe reader to read them. It's free online.
Abracadabra is the fabric for this SAL. The kit comes with 16 count Aida or 32 ct. Belfast. 13×18.  If you want a different type of fabric you can find Abracadabra on our Fabric page. Please be aware that if you order anything other than 16 or 32ct. you may need a larger size depending on choice and how much you want on the sides.
Threads used will be a mix of DMC and Ship's Manor threads (5 Skeins). (DMC NOT INCLUDED WITH THREAD PACK)
A list of the DMC used will be in the files section of the group. I will ship fabric/thread outside of the U.S. The shipping charged is the same as U.S.
Please join us in the facebook group after payment (if your name is different, on facebook, from your paypal name please let me know).