ATTENTION! Hand-Dyed fabric is unique and is made to order. There may be multiple orders ahead of you. Shipping can take up to a month but is usually not that long. Please be patient. Tracking will be entered into paypal when your fabric ships. If you have any questions please email me.
Please note that your computer screen may show color a little different. Also, each type of fabric dyes a little different than the other. Some are lighter, some darker. These are hand-dyed and therefore no two will ever look the same.  Also note that fabric does shrink when dyed and dried so the piece you receive may measure smaller than what you ordered. Rest assured it was cut at the size you ordered and will have the same amount of stitches as that size even if it does measure smaller on a ruler.
Fabric-of-the-Month closes on the 20th of each month and opens for sales on the 27th for the next month.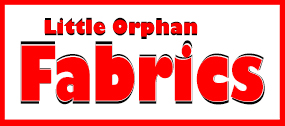 <——ORPHAN FABRICS