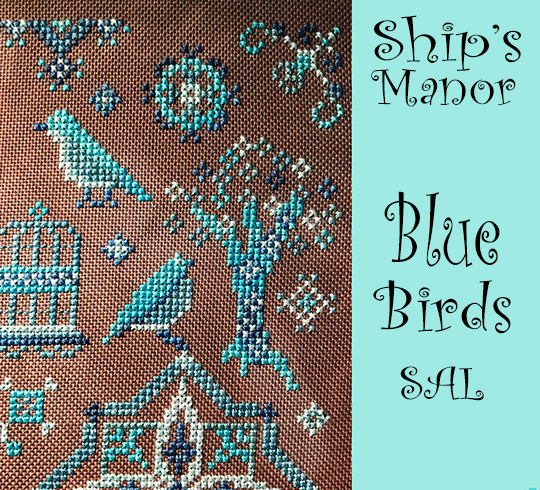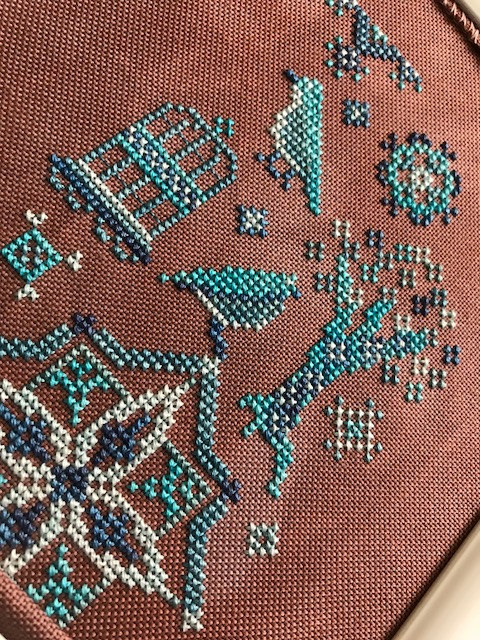 Please be aware that this picture does not show the true color for any fabric other than jobelan. This dye loves to show it's character on linens and Aidas and can dye anything from chocolate brown to midnight blue.
This SAL will begin on April 15th. I have set up a facebook group where the pattern will uploaded every two weeks. Please join us after purchase (the link is below). If your name is different on facebook ,from your paypal name, please let me know. If you are not on facebook I can send the pattern to you through email.
The stitch count is: 123×96
The threadpack below is 1 skein of each color and will be enough for a 14+ count fabric. DMC conversion will be provided in the group.
Threadpack and fabric may take up to 4 weeks to ship.
Facebook group: https://www.facebook.com/groups/176832702937046/
Blue Birds Fabric
This is a red/brown/grey color. It is lighter on evenweaves and darker on linens.