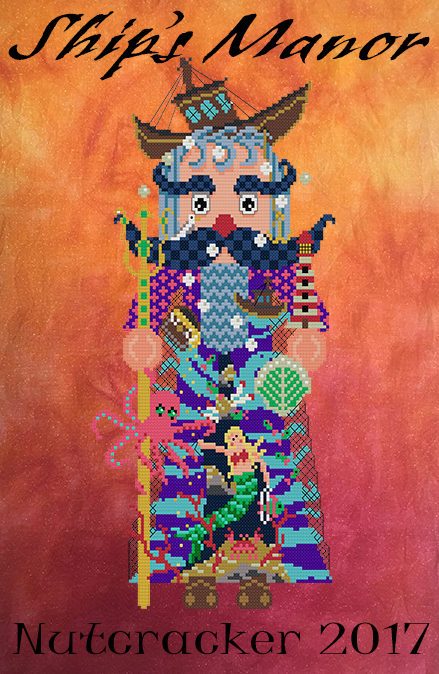 This design uses 5 Threads from Ship's Manor, DMC thread, 1 Kreinik Metallic and 1 bead pack from Mill Hill. I am using 32ct Jobelan Indian Paintbrush fabric to stitch mine but you may use any color you wish.
DMC colors you will need: 310,321,3770,3865,700,413,726,806,824,892,823,3824,3341,435,3846,3828,169,3752
Kreinik #4 Color: 5835
Mill Hill Beads #00479
Stitch Count: 177×94
32/16ct – 11.06 x 5.8   (A 13×18 size is perfect!)
28/14ct – 12.64 x 6.7  (You could still get away with a 13×18. You would have a little over 2 inches on top/bottom for framing.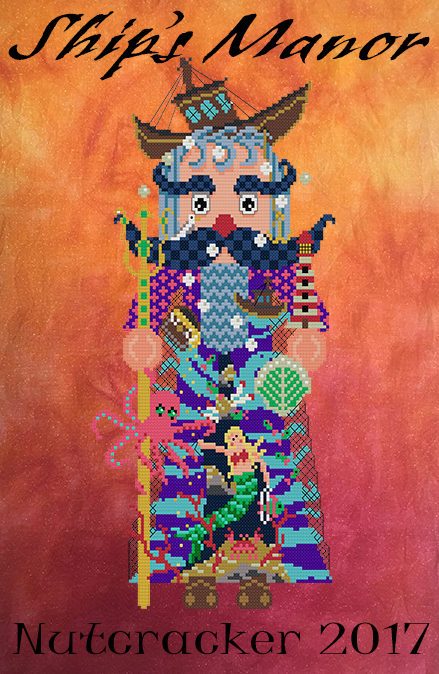 Nuts About The Sea Thread Pack
Nutcracker 2017 Thread Pack (5 full skeins of Ship's Manor Cotton)